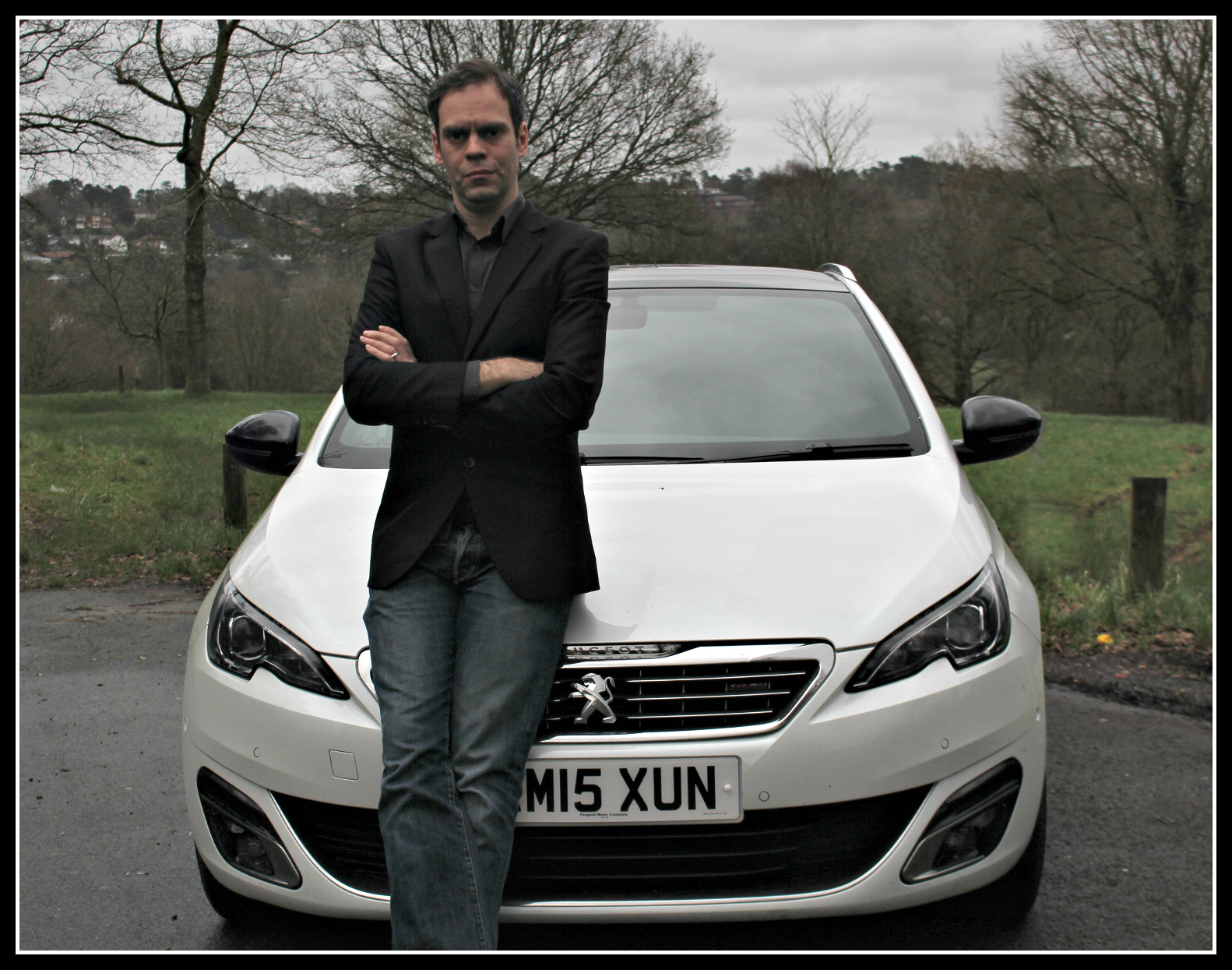 When the Peugeot 308 SW was dropped off, I concede I took one look at it and thought "this is a sexy looking car." It takes take a lot for a car to turn my head, but this one did.
The 308 spent a week with my family. During that time we used it as a workhorse to genuinely test its suitability as a family car.
A good family car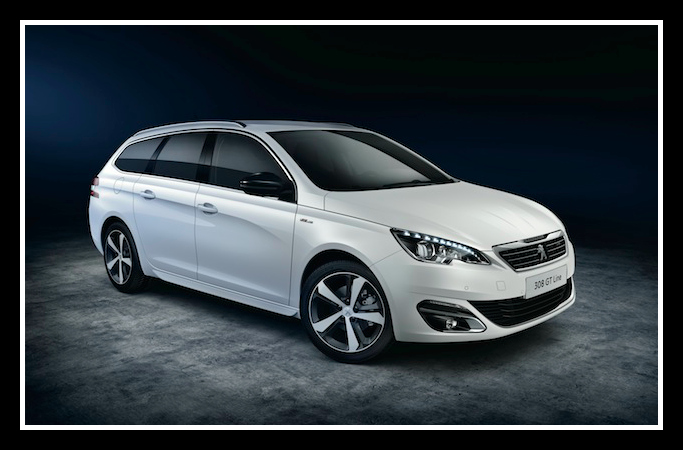 It was used for the school run. It had many an adventure going to and from the supermarket. I collapsed the back seat and took an obsolete deep freeze to the local recycling centre. I also used it as a get-away vehicle while removing a safe from the local church.
Yes, you read that correctly. I was involved in a bizarre incident that saw me evading the police while removing a safe from a place of worship. The story goes something like this.
Makes a great get-away car too…
Finding myself in the right place at the right time, I was asked if I would help move some furniture out of the local church vestry. Along with another chap, I was only too happy to oblige.
As we were moving the furniture around, I noticed a vintage safe outside the building. It was, empty, cream in colour and looked rather forlorn in the rain. I imagined this item as a beautiful character feature, possibly sitting somewhere in the kitchen/diner we are presently having installed in our house. I thought it would make a magnificent talking point when people came to visit.
It transpired the safe was obsolete and was going to be scrapped. I was told I was welcome to it and from somewhere, a sack trolley appeared. I huffed and puffed as I wheeled this thing to the Peugeot. I joked to my kids that a police car would probably drive past at any moment. The mere mention of the police made my seven-year-old look terrified.
Just as we reached the back of the car, it actually happened didn't it? Yup, a police car turned up. If you picture the scene, it's about 11am on a Sunday morning. There are very few people around and I am right outside a church in the most awful downpour trying to load a safe into the back of a fast-looking, 15-plate Peugeot.
I just froze. I seriously imagined myself being taken away. At the very least I expected to be asked what I was doing and where the safe had come from. Surely the coppers would track down the vicar to verify my story?
Nothing was further from the truth. To my amazement the police car slowly rolled past. All things considered, it was a bit of an anti-climax.
With that colourful little tale out the way, let me tell you a bit more about the car.

First impressions
This particular vehicle was the Peugeot 308 SW GT Line 130 A. Peugeot describes it as follows; "(The 308 SW) combines a streamlined look with a roomier interior. It elegantly embodies the fundamental values of a modern estate car."
I would agree with that statement. It looks compact from the outside, but it has bags of room in the interior.
It does have a number of sporty features. It sits very low to the ground and the steering wheel is small, as you would expect to see in a sports car. The dashboard and instrument panel are very well designed and easy to read.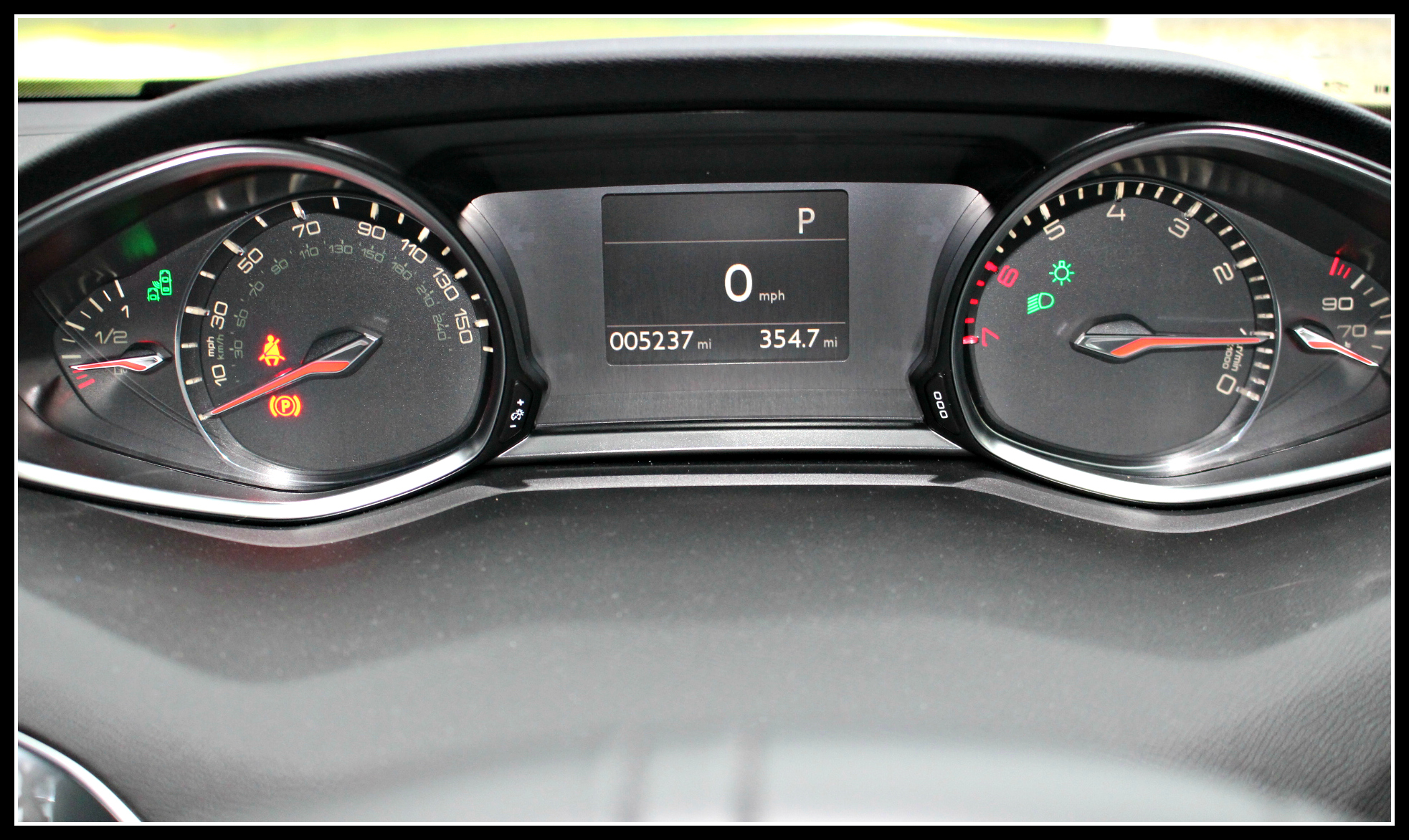 How did it perform?
Considering this version had a 1.2litre petrol engine, it was very nippy, especially considering the one I was driving had a six-speed automatic transmission. I took it out on to the open road a few times so I could get my foot down.
As you would expect with most automatics, there was a brief lull when the pedal hit the floor. Once the fuel injector kicked in, however, the car accelerated very well. The performance was much more akin to a 1.6litre or 1.8litre engine.
As for miles to the gallon, it was okay. I expected a bit more considering it was a relatively small engine, but it certainly didn't drink fuel. It is worth noting the car has an "eco drive" feature that shuts the engine down when stuck in traffic. A quick tap of the accelerator and it comes back to life.
Those family friendly features


I've mentioned the size, which is important for a family vehicle. Although the car looks small, you can easily fit bikes, scooters, shopping, not to mention deep freezes and safes into the back of it.
There are ISOFIX points for car seats. The back seat also has a fold-down cup holders (cup holders are in the front for the driver and passenger also) and reading lights.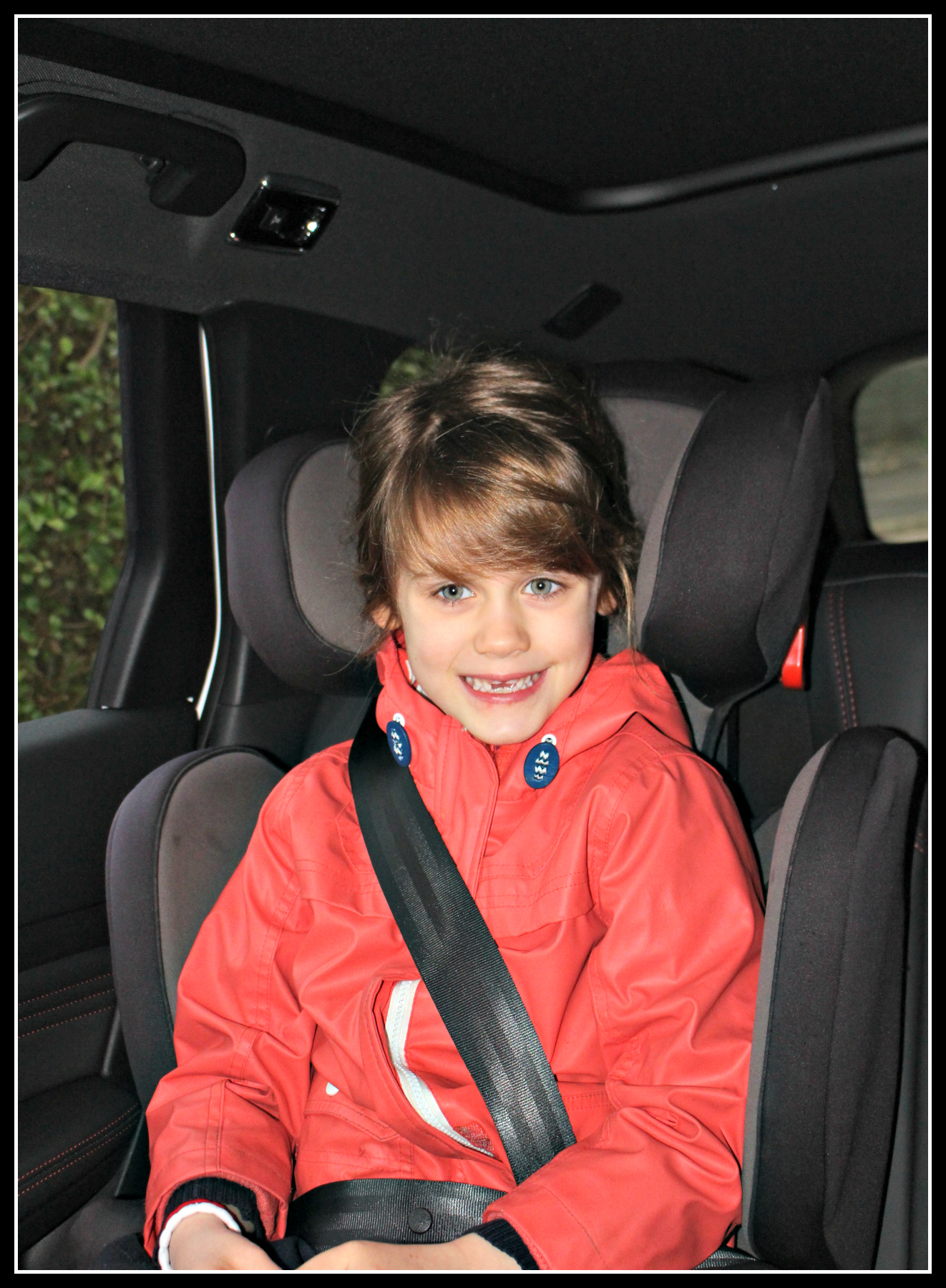 There isn't a built in DVD player. That said, there are 12v charging points in the rear of the car so you can plug in tablets / DVD players etc. to keep the little ones entertained on long journeys.
My kids loved the car and didn't want to give it back. In fact none of us did, but sadly this wasn't for keeps!
Any concerns with the vehicle?
I felt the car had two weak points. Neither of them were deal breakers, but issues nonetheless.
The first was the cruise control / speed limiter. The position of the controller itself on the left of steering console was poor. It was very difficult to see, let alone use. It was also very complex. I made repeated efforts to try and get the cruise control to work but couldn't do it. In the end I gave up.
Secondly, the view out the rear of the vehicle is limited. In fairness, I only found this to be an issue when reversing. The camera and sensors compensated for this and did a superb job, but I personally feel more comfortable when I can see clearly out of the rear of a car when maneuvering it.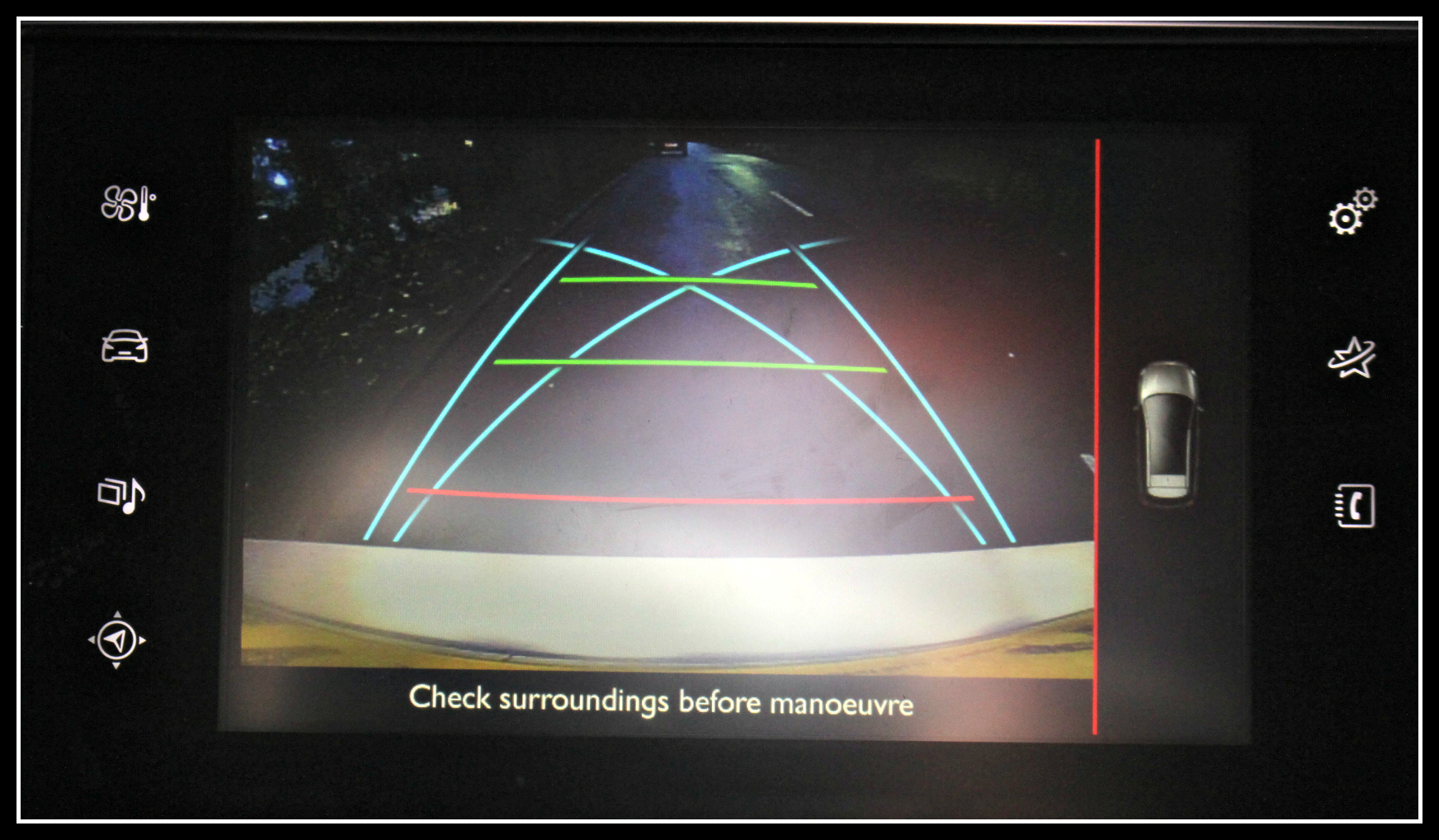 Specifications
Having given you mu heart-felt impressions, let's hit you with the technical data.
Engine capacity: 1198cc
Fuel economy; C rated (119g/km)
Brake horse power 130 at 5,550rpm
Length; 4253mm
Width (inc mirrors) 2043mm
0-62mph; 11.1 seconds
Insurance group 16E
On the road price: £23,345
In summary
I found the Peugeot 308 SW a great vehicle to drive. It performed well and provided masses of space, although it didn't seem large when behind the wheel. The two concerns I mentioned wouldn't put me off buying the car.
It has some great family features. In addition to being practical, it also looks great. I would be very happy to consider one as our next family car.
For more information, go to the Peugeot website which you will find by clicking here.
Disclosure; I was provided with a test vehicle for a few days for the purposes of writing this review. Thoughts and opinions are entirely my own.

Interested in this blog post? Well have a read of these...