Okay mums and dads, I have an issue. It's this: parents handing out sweets to other children to mark a special occasion such as a birthday.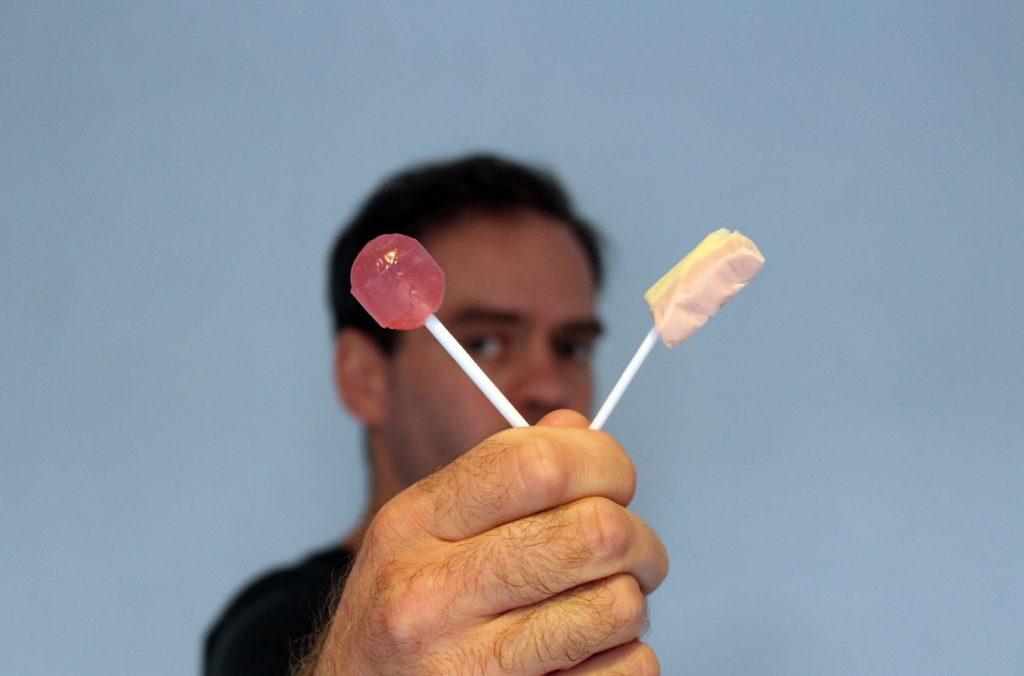 It's not so much the fact that parents give away sweets. What bothers me most is the poor quality of the sweets and the fact I'm often not told or put in a position where I can't say no without creating a socially awkward situation. I've written in the past about my dislike of people I don't know offering my kids sweets, but it seems to have become an issue among those who my kids know.
Some will disagree and think I'm being a bit harsh. Truth is, it has become a real problem. I want to decide when my kids get treats.
We all fight a constant battle to encourage our children to eat healthily. I do not want my children fed with sweets that are lurid pink or fizz when put on the tongue simply because another child has something to celebrate. When I see kids eating this stuff I can't help thinking a cup full of effluent from Chernobyl would be healthier.
I usually have very good reasons for limiting my offspring's supply of sweets. We reward good behaviour every few days with treats. Sometimes these treats come in the form of good quality sweets. If someone gives my kids sweets before the behaviour has been rewarded, well, the system breaks down. Sometimes we limit access to sweets because there's been a discipline issue. Having someone else offer or simply giving the children sweets does not help in this situation.
I couldn't resist having some fun. If you click on the video below, you can watch as I pulverise a selection of sweets in our juicer. It was a very therapeutic experience.
It happens at my eldest daughter's school often enough. The real problem, however, is with Izzy's pre-school. For some reason the tradition among the parents is particularly strong in this setting.
Many of Izzy's peers have left pre-school and started in reception class. During August and the beginning of September, at least one child seemed to leave for school every day. Their parents frequently marked the occasion with sweets of the lowest quality.
What started as a steady trickle of sweets quickly became a raging torrent of Z-grade confectionery. Clearly the parents felt under pressure to join in this game of (what I shall call) Childhood Toxicology Russian Roulette.
Thankfully Izzy doesn't go to pre-school every day. If she did, I suspect her blood sugar levels would still be recovering.
It became so pervasive the manager of the pre-school took me to one side and explained she won't permit it next year. Personally I feel she should have stepped in this year but c'est la vie, it's too late now.
It was, I have to say, ridiculous. More than once Izzy was presented with two carrier bags full of sweets to choose from. With all her little friends looking on choosing sweets at the same time, I couldn't intervene without triggering a major meltdown.
Sometimes when we got out the door I took the sweets off her and substituted them for chocolate, feeling it was the lesser of two evils. On other occasions I simply threw the sweets away and I have no issue admitting it.
It reminds me of the days when I worked in an office environment. Some people would mark their birthday with donuts from the local supermarket for all their colleagues.
On one occasion a French guy celebrated his birthday. With French panache, he bought produce from a patisserie. No, these items probably weren't any healthier but the quality was far superior and they proved immensely popular.
Using his example, I have found myself wondering what would happen if I packed my kids off to school or pre-school with Kalamata olives and oat cakes to mark their birthdays and other events. Who knows, it might prove really popular among the kids and make a statement about healthy eating.
What do you think about this tradition? Do you think it is correct for parents to dole out sweets to other kids to mark their child's birthday?
Interested in this blog post? Well have a read of these...