I was sat in the Sciene Museum's IMAX cinema. The screening of Antarctica 3D wasn't going quite as I expected.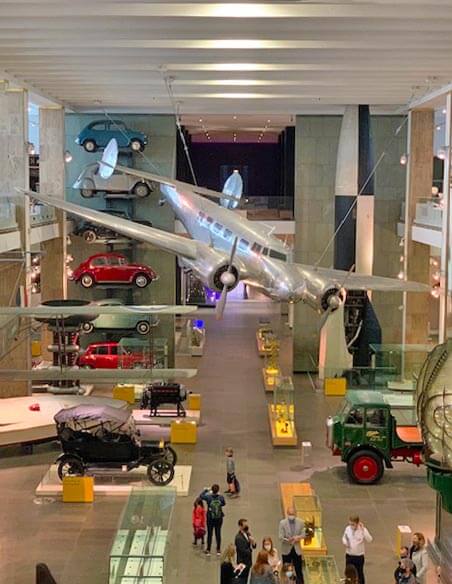 The quality of the film was a bit poor for a 3D screening, not to mention a little on the dark, underexposed side. I then looked down to my lap and saw the 3D glasses I'd been handed on the way in. If they were in my lap, then what was on my face?
I'd made a very silly mistake. It was a sunny day when I visited the Science Museum, my first visit to Central London in 14 months. I'd been wearing sunglasses and I'd foolishly pull them over my eyes instead of the 3D glasses!
Once I'd rectified my mistake and put the 3D glasses on, wow, it was amazing. Antarctica 3D is a documentary made by BBC Earth and narrated by Benedict Cumberbatch. I was instantly greeted by the most amazing rainbow-patterned fish that was right in front of me.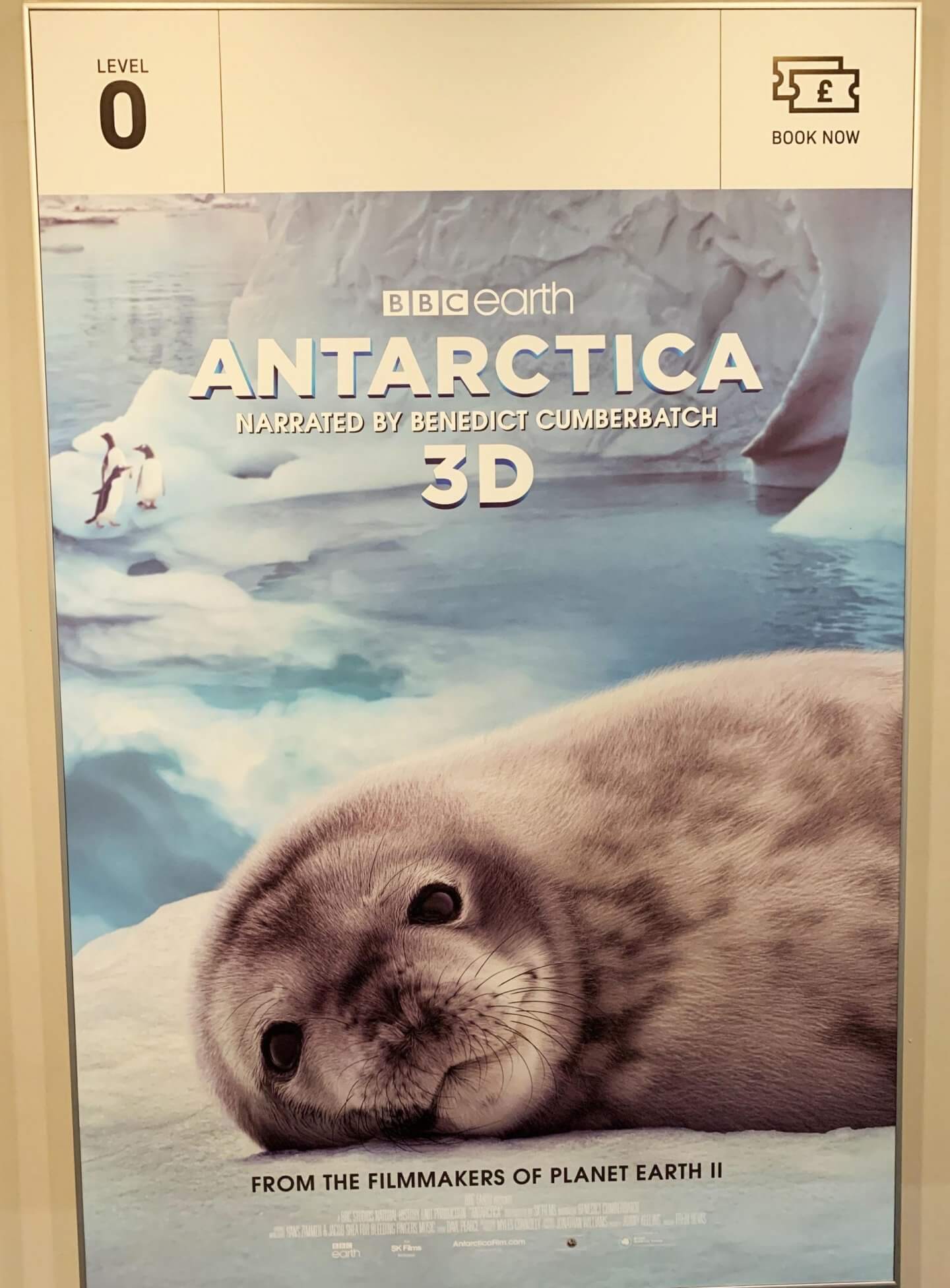 As time went on, underwater spiders the size of dinner plates, multi-coloured starfish, seals and more graced the screen, enhanced by Benedict Cumberbatch's narration. I'll be honest, I've never been entirely sold on the idea of 3D films, but the Science Museum's IMAX cinema has just been refurbished. Whatever work was done during the refurbishment (which, of course, has only just been revealed to the world), the result is a superb cinematic experience.
Back in London
The IMAX experience was actually the final thing I did on my visit to the Science Museum. In true dad style, I had to dash off just before the end of the screening to so I could get back for the school run.
Nonetheless, this was a great away to return to Central London. Most school holidays I'd bring the children into the city to visit the museums. Courtesy of Aunty Covid, I don't think we've visited the Science Museum or its neighbours, the V&A and Natural History Museums since summer 2019.
One thing visitors need to be aware of is that you need to book a free museum pass to gain entry to the Science Museum. This has to be done in advance on the the Science Museum's website.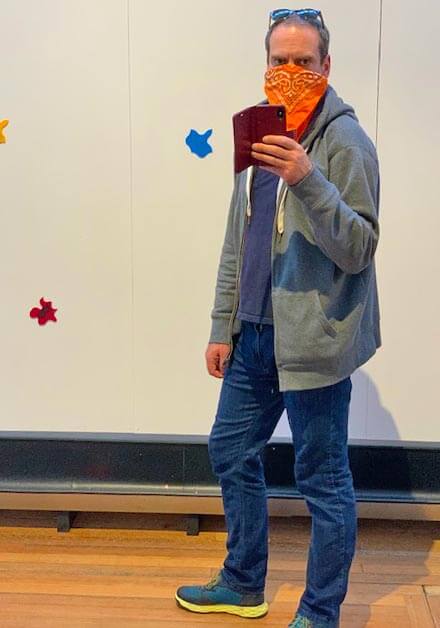 Visitors should also be aware the subway from South Kensington Underground Station to Exhibition Row (where the museums are) is shut. I assume this is a COVID thing as it can be difficult to socially distance in that tunnel. On arrival at South Kensington, simply follow the signs directing you above ground and rest assured, it is a very short walk.
With it being ticketed entry, the signature queues outside the museum were a lot shorter on the day I visited. I took a quick look around the classic displays, including the steam-powered 1903 Mill Engine inside the entrance which was powered up and working. This was a very pleasant surprise as I've visited many a time before but this was the first time this gigantic engine was powered up and running.
I also spent quite a bit of time in the Medical Gallery and could not resist paying a visit to the Winton Mathematics Gallery (following my recent sitting of GCSE maths as an adult!). While there I came face to face with an old Commodore computer that bought back memories of the kind of machine we had at school.
The Wonderlab
I was also very lucky to be given access to The Wonderlab. This is a part of the Science Museum that you have to pay to visit, either a day ticket or annual membership. We have previously had annual a membership of The Wonderlab as it's a quieter part of the museum and it gives youngsters a greater opportunity to get involved with various displays. The demonstrations in the Showspace lecture theatre are also superb.
It was great to be back in the Wonderlab and to see the mist displays, the air cannon, frozen water experiments and so on. There were plenty of lectures planned for the Showcase as well, although I was unable to stay for any of them.
Just be advised that some displays which could involve getting into close proximity with other people, such as the infinity boxes, are closed until further notice. I think you can figure out why!
Covid restrictions
As you can imagine, the Science Museum is taking precautions because of COVID. In addition to tickets having to be booked in advance, face coverings must be worn while inside. There are one-way systems in place and hand sanitiser stations are all over the place. Space is also being left between seats in the IMAX cinema.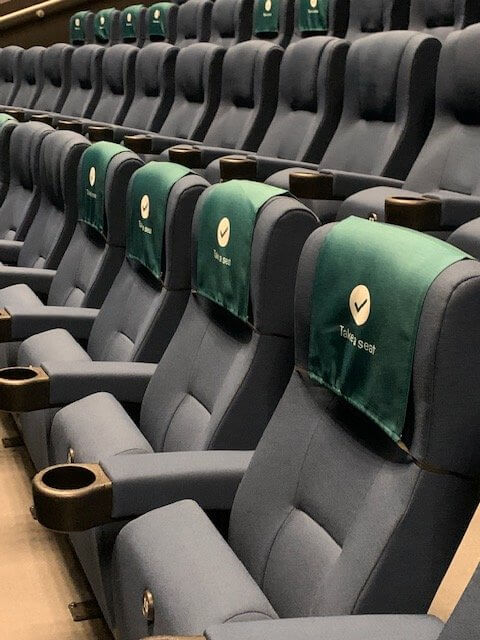 Final thoughts
It's quite understandable some people are still feeling nervous about visiting big attractions. Having felt slightly overwhelmed at returning to an urban environment for my first COVID vaccination shot, I was keen to make this trip. I thought it would be good for easing me back into the world after spending the past year and a bit hardly leaving the four-square miles around where I live.
The day I visited was, I believe, the first day the Science Museum had been opened up to anyone so it was possibly a little quieter than it will be in the weeks to come. I can only tell you that on the day I went, visitor numbers were well under control and I did not feel uncomfortable at all. It was very easy to socially distance. If anything, the surrounding cafes and restaurants seemed more crowded than the Science Museum!
The IMAX experience was great and it was good to see the Wonderlab up and running again. If you are looking for something to do over the half-term, you could consider the Science Museum. Whatever you do, however, please be sensible and follow all the latest COVID guidance. To find out more and to book tickets, go online to the Science Museum's website.
Interested in this blog post? Well have a read of these...