I haven't had much time for blogging over the festive period. I have, however, been able to edit a photograph or two and I thought I'd share one picture that I've been working on. It's one I took last week of the Imperial War Museum North.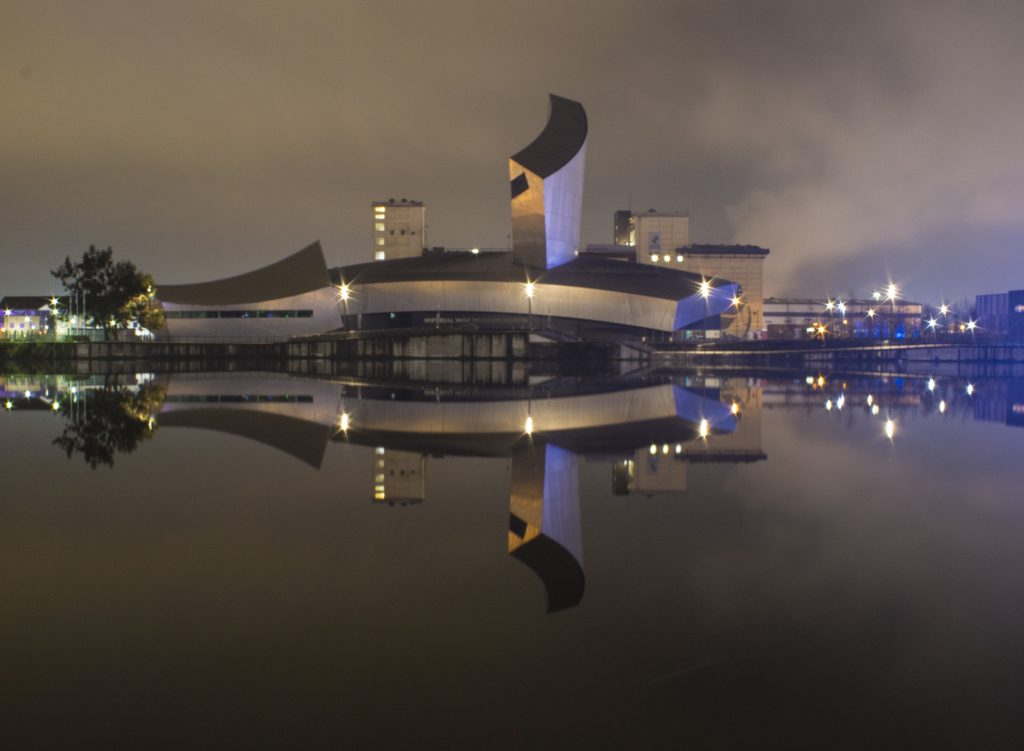 The opportunity to take this picture unexpectedly presented itself when I found myself traveling up to Salford, Manchester so I could make an appearance on the BBC Breakfast sofa (I was discussing shared parental leave benefits and you can read about it here). It had gone 11pm when I arrived and not feeling tired, I decided to do some night time photography. This shot was a highlight.
I didn't think the image would work. My first few test shots were pretty dire.
I then put my camera on a Gorillapod, perched it on a railing and upped the exposure time to 25 seconds. This was the result and I don't mind admitting I'm very happy with it!
It's quite a significant moment for me as I've tried time and again to capture reflections in water. For once I'm glad I got it to work! I hope you like it also.
If you have a spare few moments and are looking for something to do over the Christmas break, please do take a look at my other photography posts.
Interested in this blog post? Well have a read of these...