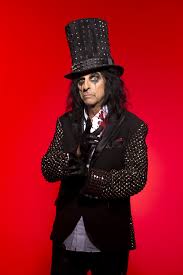 I'm experiencing an emotion that I haven't felt in years. It's a feeling I used to get as a child when I was nearing the end of the school year and knew a long holiday was ahead of me. I'm curious to know, is anybody else with young, school-aged children thinking the same way?
It's a very strange feeling. I know the only reason it's affecting me is that my daughter, Helen, is about to break up for summer having completed her first year at school.
The way this emotion manifests itself is through laziness. The usual homework routine has gone out the window. I've noticed bedtime slowly getting later and later and as for Helen's school shoes, well, they haven't been receiving their usual daily polish.
The joyful thing is, I can see all the kids getting de-mob happy when I pick Helen up in the afternoon. They're definitely more excitable before they go home. If they want to run off and play with their friends for an extra 20 minutes at the end of the day, so what? I'm only too happy to let mine join in (even Toddler Adams has been playing with the big kids).
It's one of those aspects of childhood I really enjoyed. In fact, it's one I'd completely forgotten about and I'm delighted to have the chance to relive it, even if only a tiny, little bit.
Photo credit: Ross Halfin Image reproduced under Creative Commons 3.0 agreement. For more information and a link to the agreement, see my Disclosure page.
Interested in this blog post? Well have a read of these...