What is it about snow days that lead to Total Domestic Disarray (TDD)? It could just be my household, but a sudden school closure and loss of routine for a couple of days results in domestic chaos so severe it cannot be measured.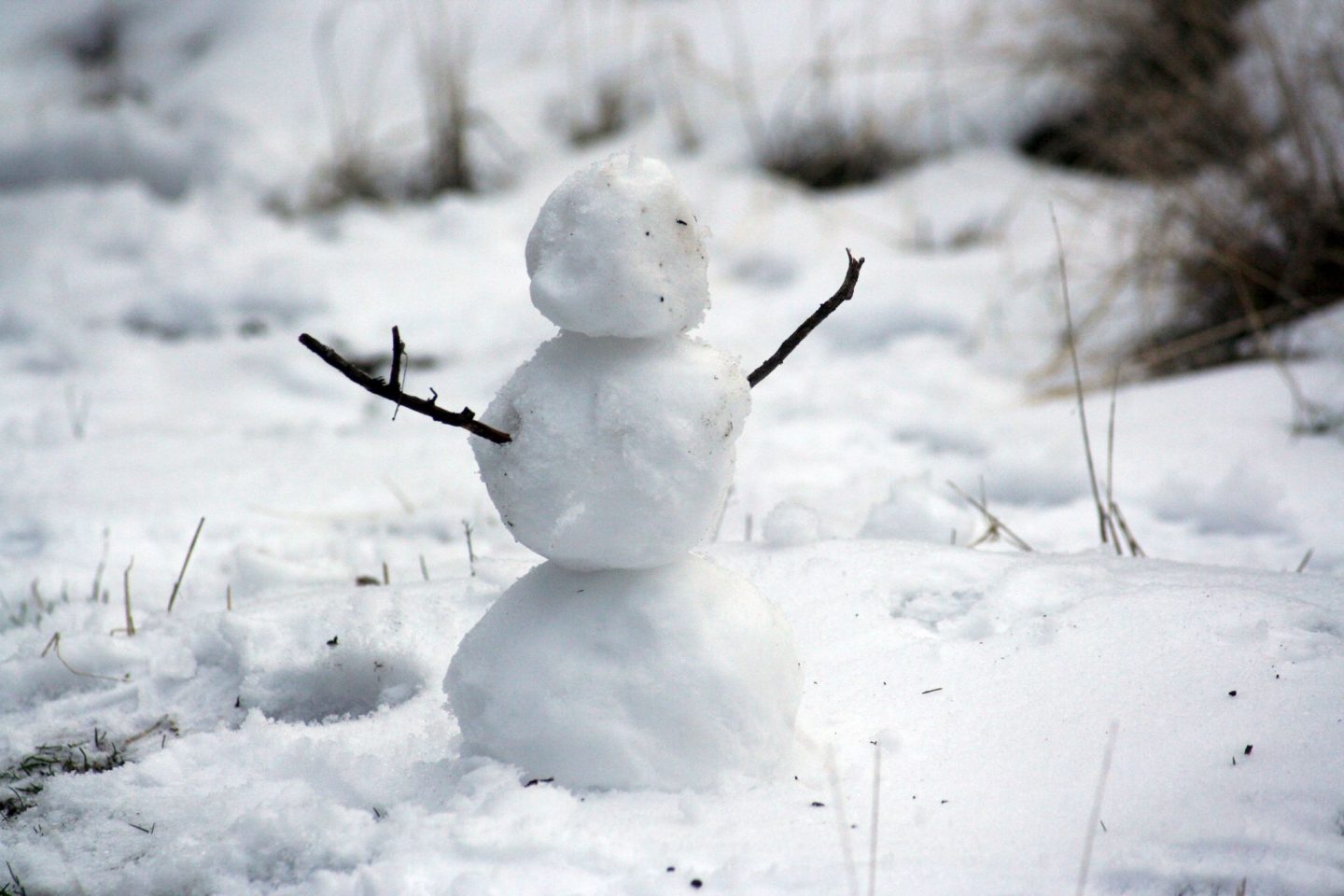 Take last week for instance. Helen and Izzy's school was closed for two days.
I have to say, I have got sympathy with all headteachers. They simply cannot win. Close the school and all the working parents get stressed or leave the school open in the face of poor weather forecasts and run the risk of only half the staff turning up.
That said, the first day the school was closed it was more of an 'ice day' than a snow day. I took the kids out at about 10am and we hardly found any snow to play with. Instead they played with icy puddles (keep this in mind, it contributed to the TDD I had to deal with).
On the day of the second closure, you know, when the Meteorological Office, BBC, Accuweather, numerous twitter "experts," the Daily Express and even pine cones were predicting a snow storm of Siberian proportions, we had…a smattering of light rain. I can't blame the head for closing the school when faced with this avalanche of horrendous weather forecasts.
It really did look like things were going to be bad but all that happened was the rain washed away the snow. This wasn't a difficult task because the snow never resembled more than the fine dusting of icing sugar you'd find on a Victoria sponge cake. Even the iced-over puddles the kids played with the previous day had, by and large, thawed out.
In among this backdrop, however, was TDD of epic proportions. I cannot exaggerate how untidy the house got. In fact, parts of the house still resemble a jumble sale.
As for those icy puddles. Well, they gave me a superb opportunity to remind the kids that they must never, ever walk out on an icy pond or lake.
What I should have done, was also remind Helen, my 10-year-old, not to fall over in puddles where the ice had already ben broken. This is exactly what she did and it resulted in her coat, tracksuit bottoms and other items getting covered in mud. Izzy, meanwhile, somehow managed to fill her boots with ice-cold water, thereby getting her socks and trousers cold, wet and dirty. Needless to say, this created a backlog of dirty laundry that I am still getting on top of.
When it came to food, the children ate nutritious food. Sure, more of it was processed than I would usually give them, but you have to cut yourself some slack in these circumstances, right?
Do you know what I had for lunch during our second snow day? Two heart-shaped crumpets covered in red Leicester cheese. It was late in the day, I was hungry, anything else would have needed preparation and so I shoved in my mouth whatever I could find.
In these scenarios, I find that screen time inevitably increases. I think there is a definite difference between quality screen time (Mathletics, Scratch even Minecraft or Just Dance) and bad screen time (unboxing or gaming videos on YouTube).
Desperately needing time to do some admin, I said the kids could watch Doctor Who. It's a matter of opinion, but I'd class that as quality screen time.
Sat in my office and buried neck-deep in paperwork, I could hear strange noises emanating from the living room, but they didn't sound like crazy aliens battling with a Galifreyan Time Lord. When I checked what Helen and Izzy were doing, they were watching Dan TDM videos on YouTube, exactly the kind of thing I didn't want them doing.
It never ceases to amaze me that I used to look after these kids more than I do now. Sure, they went to nursery but generally only in mornings and even then, not every day. I somehow ran the household and domestic chaos on this level was avoided. By comparison, if Helen and Izzy suddenly have to take a day or two off school, TDD is the result. It doesn't make sense, but I think I have identified why.
Firstly, when my daughters were younger, they basically did as they were told. They're older now and have developed their own characters. A cheery cry of; "come on kids, we're going out for a walk," won't be met with excitement, but groans because they want to do something entirely different.
Secondly, now my kids are at school, I remain the at home parent. I do the school runs, organise and oversee the playdates and after school clubs. I organise the doctor's appointments, optician's appointments, do the school admin and so on. In every other spare moment, however, I am working for myself blogging and freelancing.
I have other commitments. Over the last week I have seen working mums and dads taking to social media to joke (…express panic?) about how they're dealing with the same things I am. My situation has changed and when the children are unexpectedly home from school or school closes, I have more plates to spin.
The result is TDD. For anyone else who has had to deal with this over the past week, I feel for you. Just know that you are not alone and sometimes, just sometimes, standards have to slip for your own sanity.
The house may be a mess, the piles of unwashed laundry may be growing and I may not be able to see my desk for the amount of stuff piled up on it. My kids, however, have been fed, kept safe and warm and we've had great fun at the same time. TDD is a fact of life. From time to time you simply have to embrace it.
Interested in this blog post? Well have a read of these...