As with many schools across the land, Helen's was closed on Friday thanks to the snowfall. Naturally there was only one thing to do: get outside and play in it.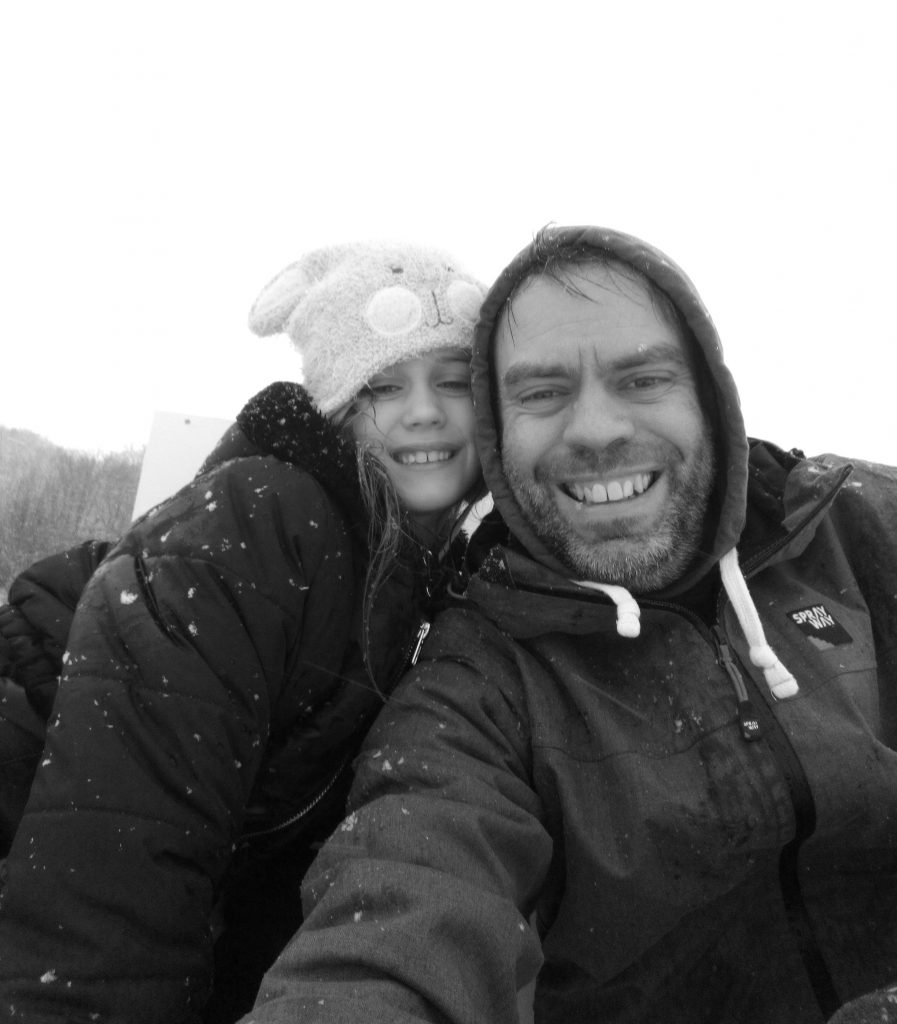 We built a huge snowman and had great fun simply throwing ourselves down any snow covered gradient we could find. We also went sledging, although I use the term loosely.
Our previous sledge broke and I haven't yet got around to replacing it so we had to improvise. I got a piece of laminated chipboard, drilled some holes in it and fed some rope through the holes so they could be used as handles.
There was a little trial and error as we figured out the best way to get the sledge to work. Eventually we mastered the technique: if you lay down flat on the board it would fly down hill at great speed.
Helen and I stopped for a moment to take a quick picture. Although Izzy and Mrs Adams had been with us, they'd retired home because of the cold so it was just the two of us left playing outside in a nearby park.
It's a quick phone snap that I took in colour, but I've flipped it to black and white. I think portraits like this work well in monochrome.
I've added the picture to the #MySundayPhoto linky that's hosted by the Photalife.com blog. It's a fantastic photographic linky that you can visit by clicking on the badge below.
Interested in this blog post? Well have a read of these...