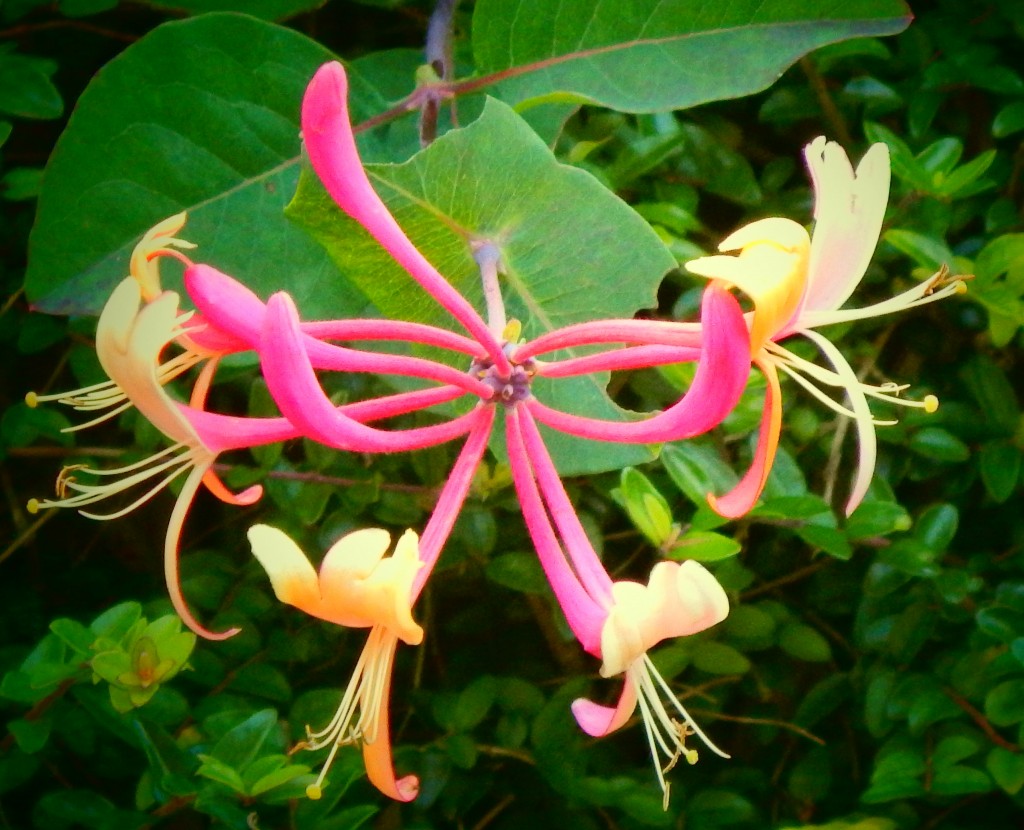 I'm not in the habit of taking this kind of image, but when I saw this Honeysuckle flower I couldn't resist. I feel a bit silly admitting to this, but I have a soft spot for these plants. 
When I was a young boy we had a very large Honeysuckle plant right by our front door. It was huge, climbing right up the side of our porch. In the summer months you couldn't miss it, not only because of the distinctive pink and yellow colour but because of the sweet smell. Every time I smell a Honeysuckle bush or see one, it instantly takes me back to a time when I didn't have to worry about mortgages, life insurance or any of the stresses that come with life.
I took the picture from a distance, but using the close-up mode. I also used a filter (sorry, not sure which one!) and cropped it slightly to centralise the image.
I am linking this image up to One Dad 3 Girls My Sunday Photo Linky. Do have a look at some of the other blogs and check out some great photography.
Interested in this blog post? Well have a read of these...