The Bluebeard's Revenge Cooling Moisturiser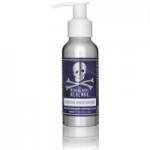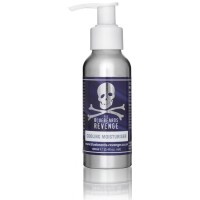 It may seem a little odd for The Bluebeard's Revenge to produce a moisturiser for men. This brand, after all, claims its extensive range of shaving products and men's toiletries are not "for the bum fluff brigade".
As it states on the packaging, however, moisturising is a "more than acceptable practice" and us males should "man up and moisturise". There's also something about man boobs and ladies not liking "scabby faces" but we'll not go into that!
The moisturiser gets its name from the fact it has a cooling agent among the ingredients. It doesn't feel like ice on your skin, but it does feel a little cool immediately after application.
It features Jojoba oil as the main active ingredient. Also in the mix is stinging nettle, which I've not heard of in a moisturiser before. What isn't in the ingredients is the preservative Paraben, which is no bad thing as it has been linked to a few health scares.
So how does The Bluebeard's Revenge perform? I found it did pretty well. Applied in the morning, I didn't feel like I had to re-apply until well into the evening. It also rubs into the skin with ease and my wife remarked that she liked its smell.
The Bluebeard's Revenge Cooling Moisturiser is available from a range of stockists including Asos and Amazon. Expect to pay £9.99. For more information visit The Bluebeard's Revenge website.
A review of The Bluebeard's Revenge's shaving solution will feature on the blog shortly.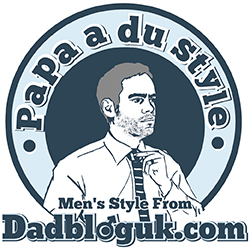 Interested in this blog post? Well have a read of these...