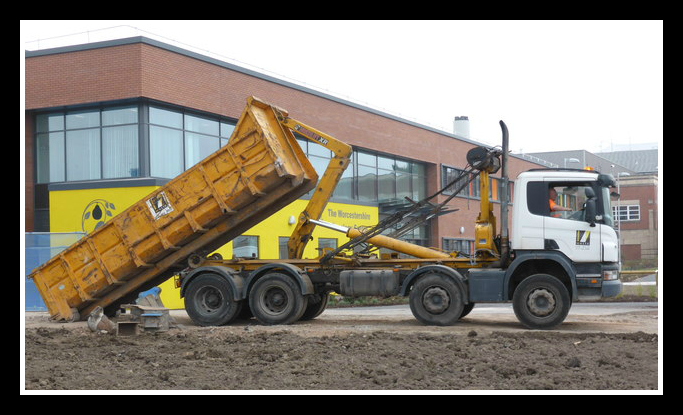 The other day I wrote this blog post about hiring a skip to de-clutter the family home. I've been de-cluttering on and off for several days and have to say it was one of the best decisions I've made in a long time.
I have managed to clear so much junk out of the house. In doing so, I have also unearthed all manner of items that I'd forgotten about. If they can't be sold or recycled, they're getting junked.
I started selling stuff on ebay in a bid to cover the cost of hiring the skip. Having covered that cost, I'm now hoping that I can cover the cost of my youngest child's forthcoming birthday party.
The other great thing has been removing all the useless items. The damp mattress that has been taking up space in the garage for years? Tied up in roll with nylon rope and going in the skip at any moment. The children's clothes that got water damaged when we had the misfortune to experience a small flood? Yes, them too, in the skip. That suspicious looking box that hasn't been opened since we moved house? After a cursory glance and the removal of a couple of small items, the whole thing went in the skip.
I've been on a one man seek and destroy mission and it feels so good, cathartic even. Mrs Adams hasn't been quite as enthusiastic, but she does appreciate the fact it's now possible to walk through the garage without slaloming around boxes sealed up half a decade ago and left undisturbed ever since.
Although I'm making great headway and removing a lot of junk, there have been some poignant moments. I have come across some items relating to my parents' marriage. They divorced many years ago and I'm left with the quandary as to whether I should keep them.
I've also stumbled across some items that I inherited from a deceased relative who I remember with much fondness. There are many, many items that belonged to him I use on a daily basis but others that I've not touched. Is now the correct time to sell them? A few years ago I'd have said "no" but I've come to the conclusion this is daft and someone else should have the chance to make use of them. It's funny how the passage of time changes your opinion.
Something else I've discovered; photographs of Helen, our six year old, in the earliest days after her birth (subtle hint; you may want to re-visit the blog on Sunday). This makes me very happy. We had almost no photographs of Helen prior to her first birthday and yet we had loads of her younger sister. This was troubling me because I knew we had them.
When we moved into this house, it was the second move in less than a year and the photos of Helen were randomly shoved in a box and left in the garage. If it wasn't for me going on a merciless junk-clearing escapade we'd never have found them.
Photos aside, I'm relieved to have disposed of massive amounts of rubbish. It's enabled me to re-organise both the garden shed, the garage and, slowly but surely, some of the other rooms in the house. The cluttered state of the garage and some other rooms was getting me down. As a stay at home dad I was surrounded by this clutter each and every day and it was bothering me. It's been such an uplifting experience to reclaim this space.
I should have done this a long time ago. It has crossed my mind to make The Hiring of The Family Skip, an annual event. Sounds like a great idea to me!
Pic credit: Chris Allen, Sourced from Geograph.co.uk and reproduced under Creative Commons agreement.
Interested in this blog post? Well have a read of these...