The other day I was out with my camera shooting a video in the glorious sunshine. The result will be a short, two minute video filmed of the flora and fauna on some nearby common land. While filming, I came across this butterfly, sitting on top of some knapweed.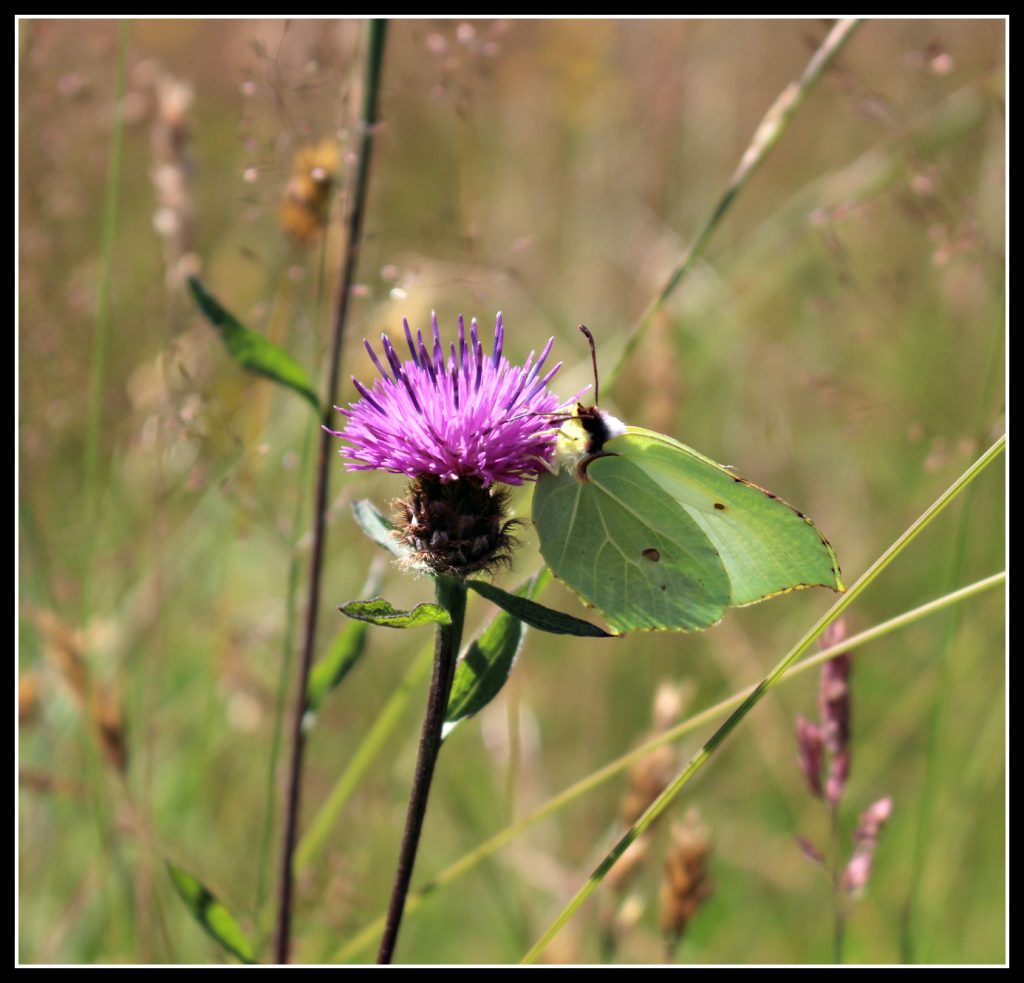 I'd already tried and failed to get several other images of butterflies. They were all very lively and kept flying off whenever I neared them. This particular butterfly, with its bright green wings, stayed in place and was quite happy for me to takes its picture.
Rather like this shot, which I took a couple of weeks ago, I took this in close up mode. Shutter speed was 1/500sec, aperture f5.6, focal length 55mm and ISO 100.
I hope you like the photograph. The video will be called Two Minutes of Nature on a Summer's Day and I'll be putting it on my YouTube channel very soon.
I've linked this image to the #MySundayPhoto linky hosted by the Photalife blog. Click on the badge below to visit the linky and see what other bloggers have been getting up to with their cameras.
Interested in this blog post? Well have a read of these...