Most weeks I would produce a photography-focused post for this blog of mine. The opportunities to get out and do something creative with my camera have been seriously limited by the lockdown and so I am posting this experimental photograph which I took back in December.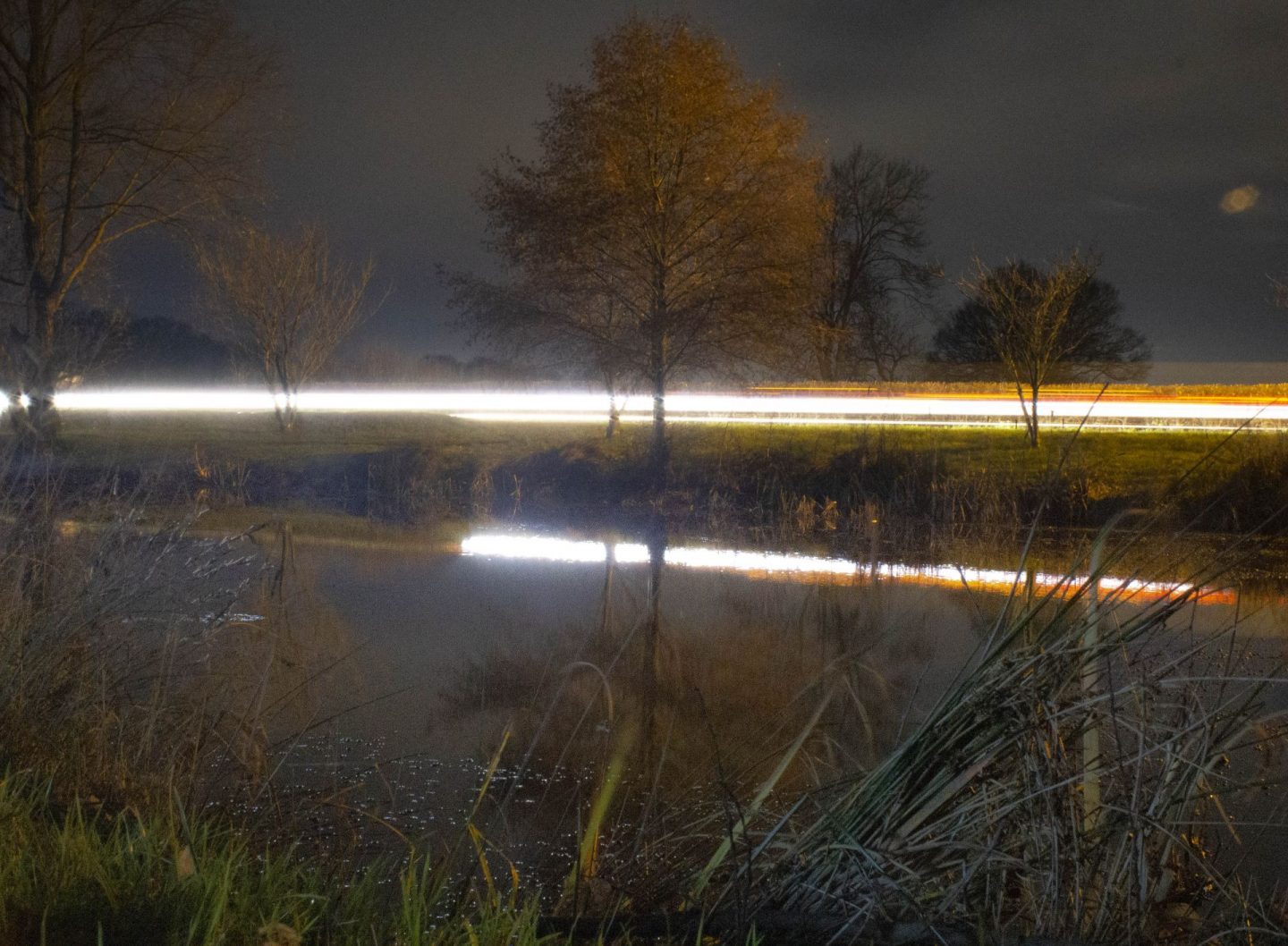 It's a long exposure image that I captured at the same location I took this picture of Christmas lights. I simply had to turn the camera in the opposite direction to get this pic!
The lights are either cars travelling along a road or reflected in a pond. It's possibly not my best photograph but I felt it was noteworthy because, after editing, it was left with an interesting texture. I can't help feeling it looks more like a painting than a photograph.
Anyway, I don't question the need for us all to stay at home, but I can't pretend otherwise: I'm getting very bored with it. Every day has an incredibly familiar pattern during this lockdown. The only difference being that my children, Helen and Izzy, have remote learning to keep them busy during school hours Monday through to Friday.
When the first lockdown was introduced last March, I said I was glad it was happening over the spring and summer months. I felt a winter lockdown would be an exceptionally dreary experience. Alas, it's come to pass!
Most days there's little option but to take daily walks along muddy footpaths that have been totally decimated and turned into squelching remnants of their future selves because everyone else has had the same idea. That said, when weather permits the girls and I are going out cycling which is proving to be fun (Mrs Adams is not a big cyclist so it tends to be the three of us).
Enough of my whinging. How are you getting on this lockdown? Is it driving you stir crazy or are you enjoying having little to do?
As I usually do with my photography posts, I've added this post to the #MySundayPhoto linky hosted by the Darren Coleshill photography blog. Please follow this link to visit Darren's blog and give the linky your support.
Interested in this blog post? Well have a read of these...