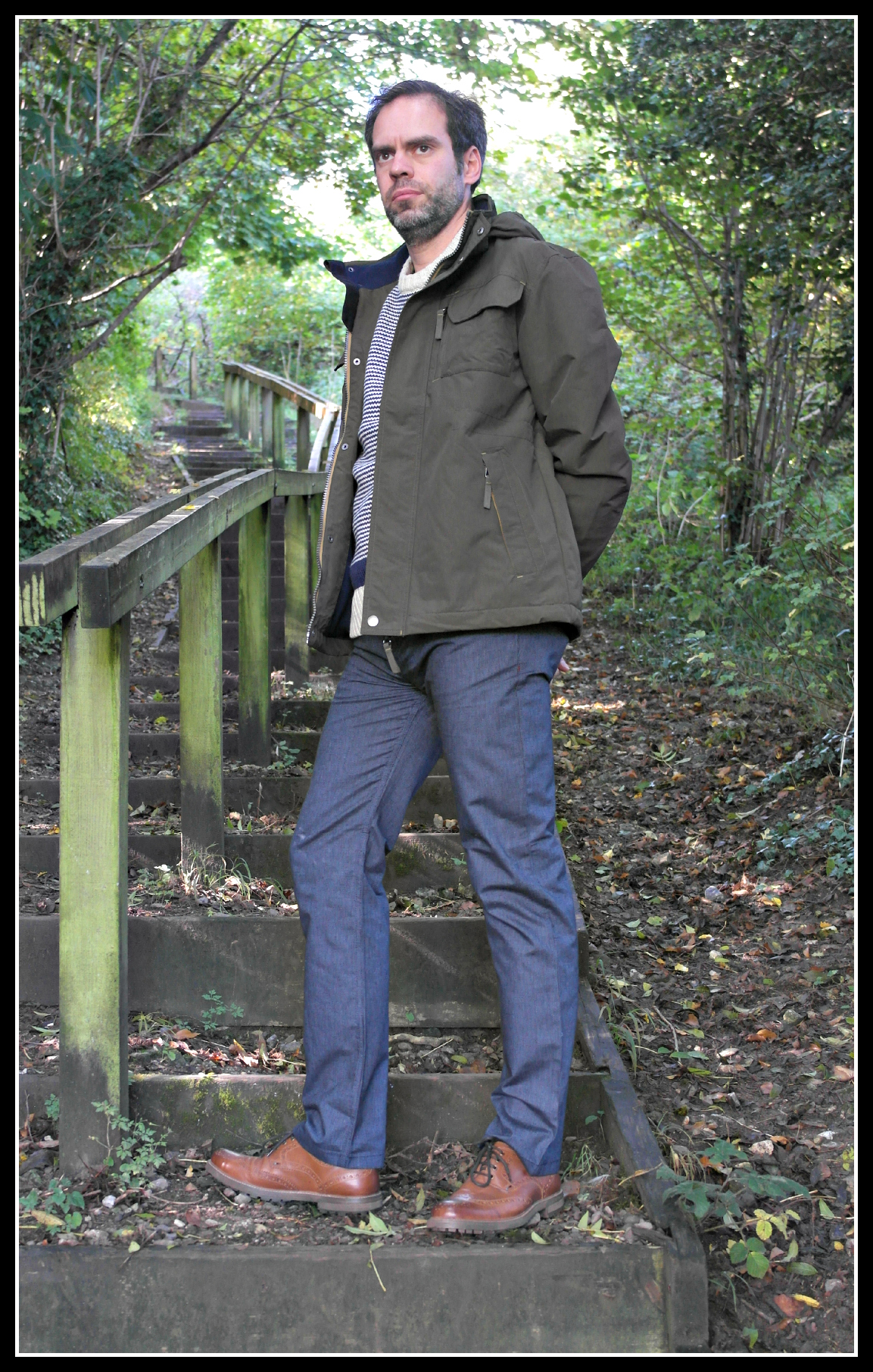 I was first introduced to White Stuff when I reviewed its men's summer collection earlier this year. I was very impressed with that range and the items I tried at the time became firm favourites.
We're now in autumn/winter season and White Stuff's latest range, which has a nautical theme, is on the shelves. Is it as good as this year's summer range?
Before I give you my opinion on that, a quick word about the #HidenHavens competition. White Stuff is encouraging people to post a photograph of their favourite Hidden Haven either to its website or on social media. The prize is a break worth £1,000 with Forest Holidays. You can follow this link to enter or post your pic on Instagram or twitter (@WhiteStuffUK) using the #HiddenHavens hashtag.
The range is most definitely designed for warmth. There are a lot of woollen jackets, coats and impressive jumpers.
In the image below, I'm wearing the Governor Stripe Crew Knit jumper, clearly inspired by those chunky knits worn by fishermen. It's mostly cotton with some polyester and a hint of camel hair. It is machine washable, soft to the touch and very, very warm.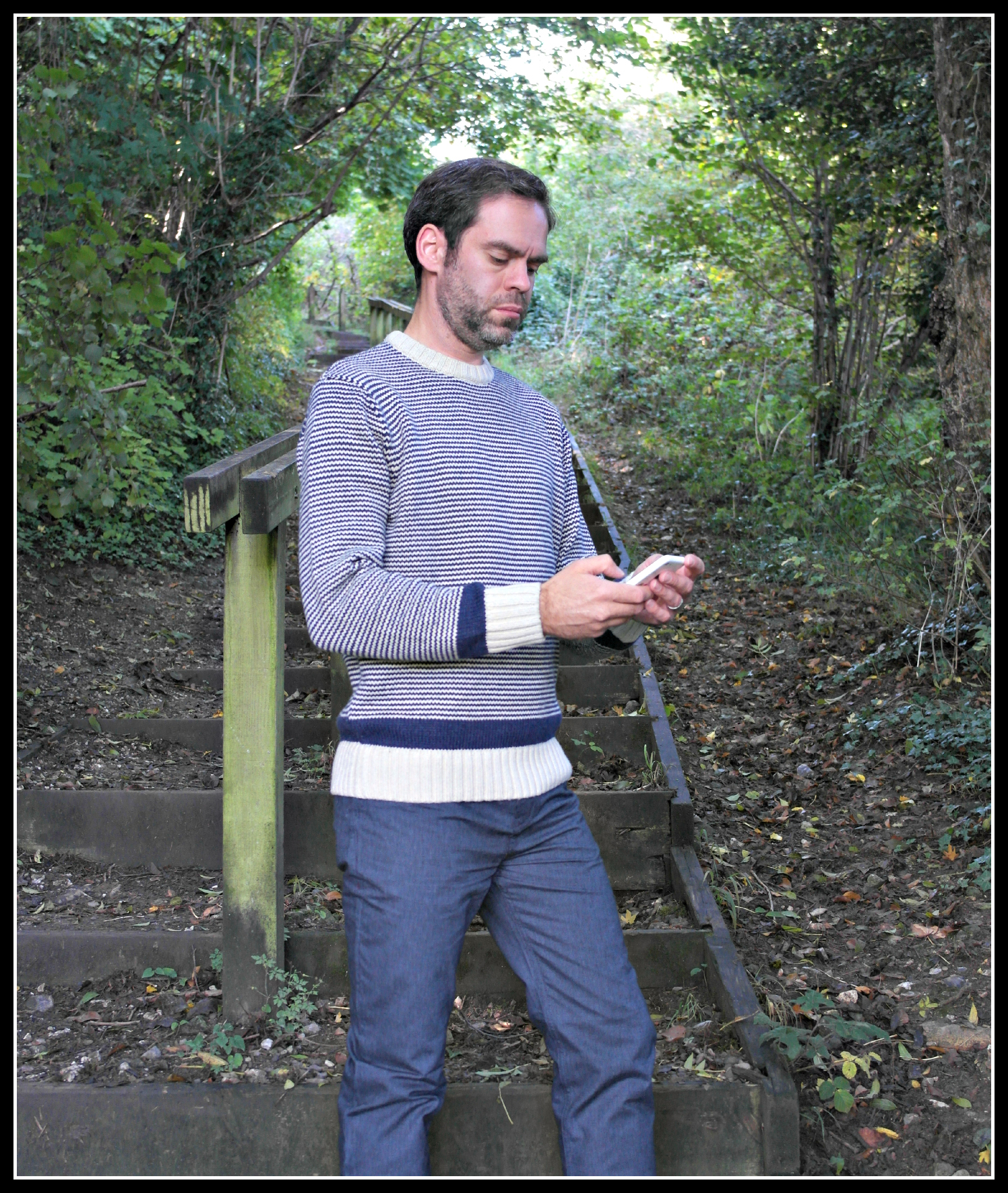 In the above two images, I'm also wearing a pair of Gentlemen's Relish Weaver trousers. They feature a fine check pattern and I think l they look really stylish and are great for casual wear. They have five pockets and are lined on the inside with a distinctive book-print pattern. Just be advised the fabric is a little on the thin side so they're probably best avoided on a really cold day.
My favourite item has to be the Preston Jacket. It's a very practical, yet stylish item that I can see being worn in town and country or, keeping in mind the nautical theme, on the coast. The first time I wore it, Mrs Adams said I looked like a "trendy dad." I can live with that.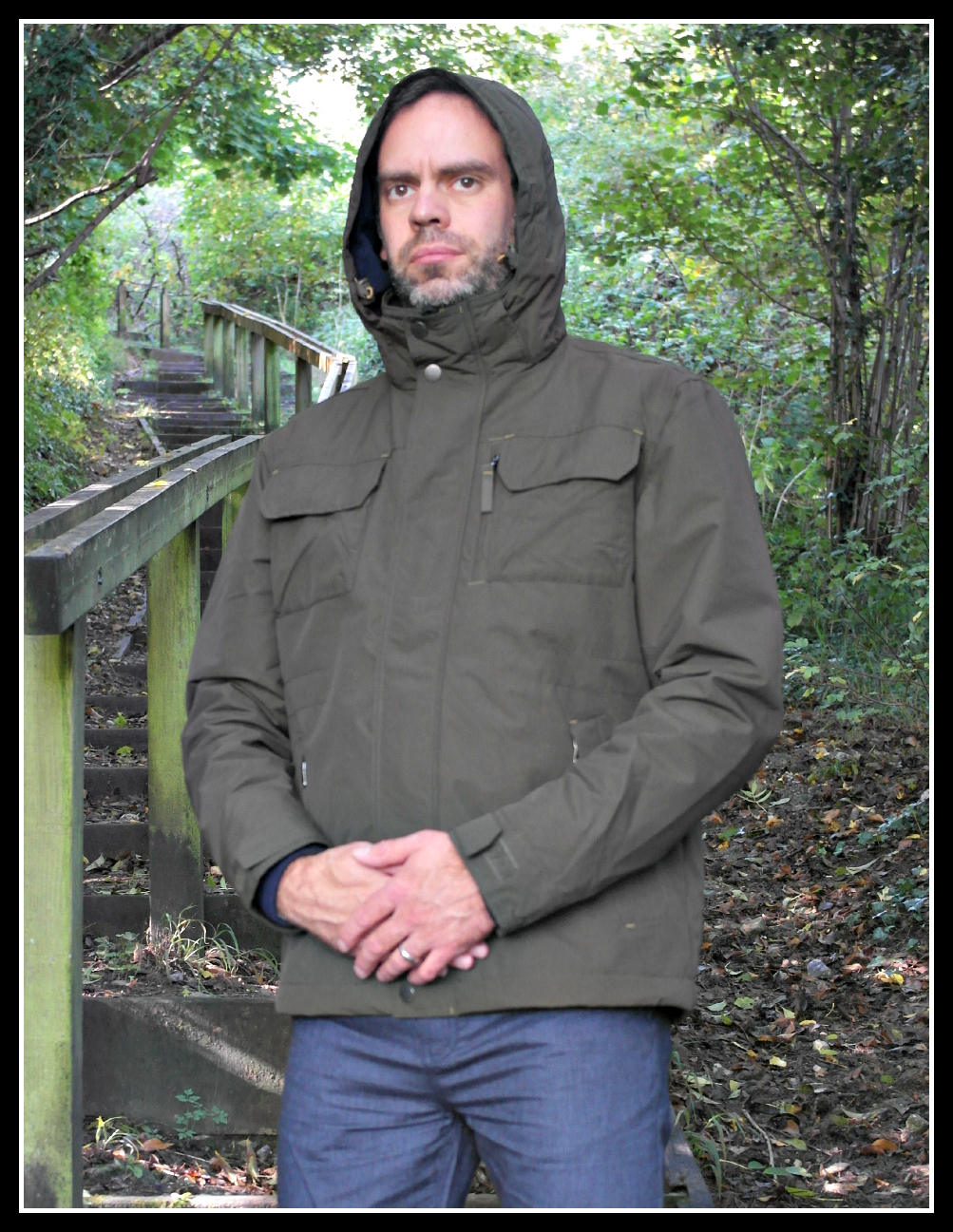 It has a warm, fleece lining and the attention to detail is very high. The zips are all hidden and the occasional bit of gold-coloured stitching breaks up the Khaki colour. It has two breast pockets, one of them with a special zip-up section for storing your mobile phone.
What better way to finish off this outfit than a classic pair of light-tan Brogue shoes? The Arthur tan Brogue has the classic wing tip but boasts contrasting stitching and a high-grip sole. I haven't had a proper pair of Brogues in my collection for a while so it was great for them to make a return.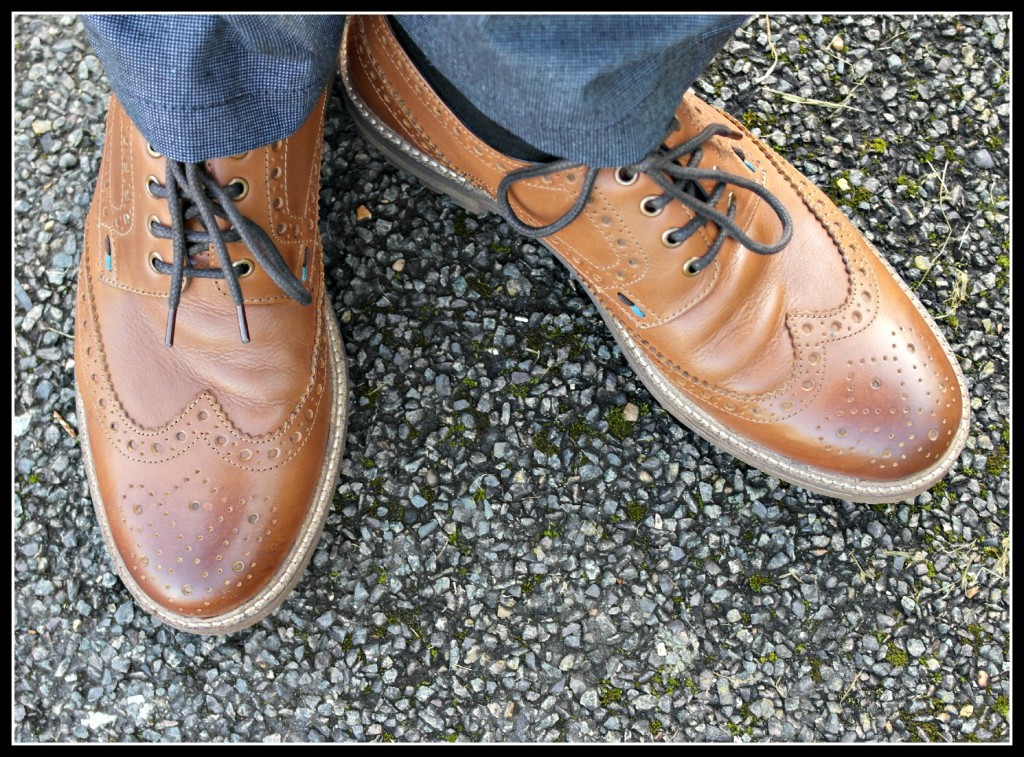 I think White Stuff has produced another very good range. I think it's well worth exploring if you are in need of clothes or thinking ahead to buying the man in your life something for Christmas. (do look at the tweed jackets, I haven't tried one out personally but they look fantastic!).
A quick note about the photographs. Unfortunately I didn't get a chance to travel anywhere nautical to take these shots. They were, however, taken on a footpath that leads to my own hidden haven; a conserved forest a short journey from where we live.
The Governor Stripe Crew Knit jumper costs £55, Preston Jacket £95, Gentleman's Relish Weaver trousers £55 and brogue shoes £85. All available from the White Stuff website or from one of White Stuff's stores.
Disclosure; I was provided with a selection of White Stuff items for review purposes. Thoughts and opinions my own.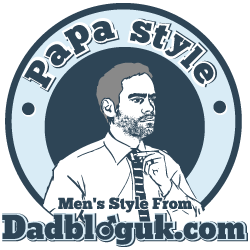 Interested in this blog post? Well have a read of these...